Want cold hard cash in your pocket? Who doesn't?
Just tune in weekday mornings at 7:10am on "The Wake UP! Show with Dave" and play "Minute Impossible." Answer 10 random questions correctly in 60 seconds or less and you could win the cash jackpot!
AND for every day we DON'T have a cash winner, we will increase the pot by $10 for the next day!
Listen and play Weekday mornings at 7:10am & good luck!
---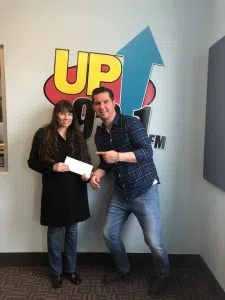 Mackenzie MacPherson